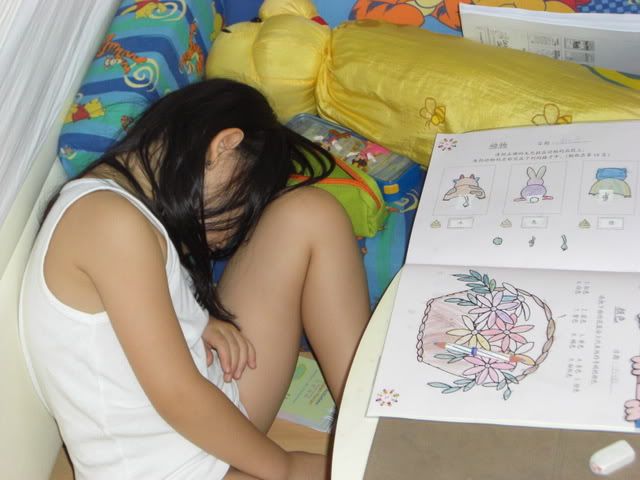 Look at how tired she is, sleeping whilst completing her homework.
She has been dozing off on her lunches too.
Kind of sad to see her in this state.
While napping, she will always wake up within an hour crying.
However, she does not even know it.
And after a quick trip to the bathroom, she crashed into her bed again.